People from all around the world are lending a helping hand to collaborate with the coronavirus crisis. Doctors are working long hours putting themselves at risk; hotels are donating their space for quarantined people; fashion brands are designing chinstraps, etc. We also wanted to lend a hand.
As problem-solvers and software developers, we knew we could think and create a digital product that could help someone. But what? There were so many things to do and so many people affected.
Finding Problems & Possible Solutions
We spotted thousands of problems, but as entrepreneurs, we feel especially empathetic to other entrepreneurs who were having a hard time getting on with their business. Their companies were shut down, they had low or even null sales and still had to confront huge costs with no back-up. Large companies can survive this, but small companies probably cannot.
How could we help them? As Design Thinking followers, after talking to the entrepreneurs and understanding & emphasizing their problem, we brainstormed to find out ways to collaborate with them, until we came up with this solution that instantly got our hopes up:
---
We know lots of businesses can't produce or sell right now, but they still need money to cover their fixed costs. So... What about a marketplace where people can buy with discounts products and services to consume later? This would give a hand for businesses to cover their costs and maintain liquidity, plus, consumers wouldn't only be collaborating, they'll be also saving money because of the discounts. They would be encouraged to buy because of the discount and the fact that coupons can be used without an expiration date, when the businesses re-opened.
---
We validated this idea with entrepreneurs... they were quite excited about the initiative! So we decided to start as soon as possible. We created a team and together, defined the final details and developed a plan. While some of us programmed, others developed the brand's identity and content, and others contacted businesses that might be interested.
The results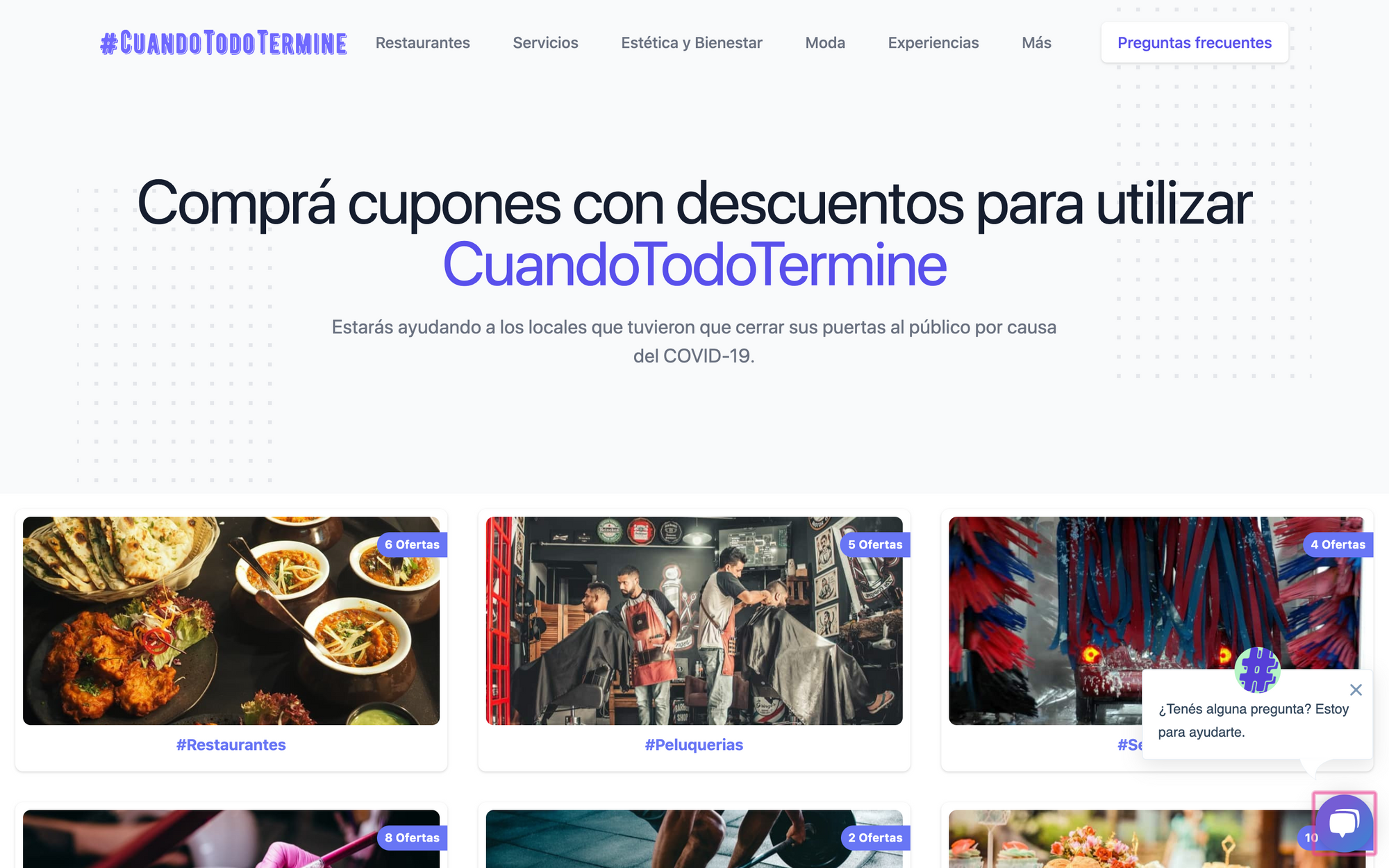 The platform was ready in only four intense days of programming, designing, and writing. In two weeks, we had +50 offers on the webpage. We were published in some of the most relevant newspapers in the country and lots of people and influencers share the initiative in their social media. We were also contacted by people from various other countries that were interested in launching our platform in their country, and we're working on it right now!
All of the companies were invited to participate and post coupons for free and only had to contribute a little selling fee for payment processing and advertising. It was, of course, a non-profit project we decided to carry out to lend a hand to other entrepreneurs like us. Needless to say... we worked from home!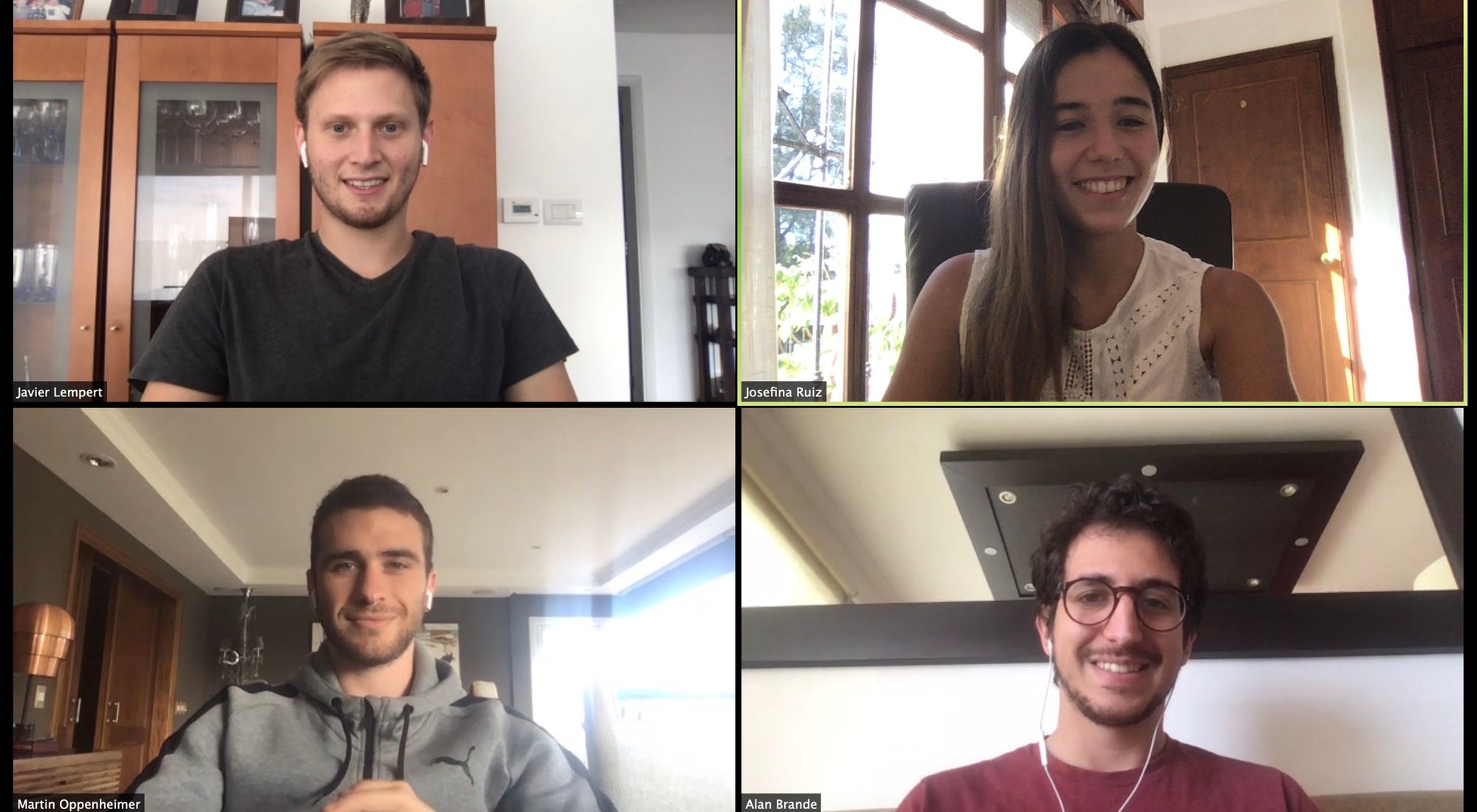 For us, it was really satisfying to help by doing what we love and do better: products that add value to users!
You can visit the Marketplace at www.cuandotodotermine.com