The purpose of this set of posts is for you to gather tips and insights on how to create a successful digital product. We consider that the main topics are: validating the product, understanding the user, acquiring new users (using SEO and growth hacking strategies), and improving user experience (UX) and functionality with a data driven approach.Throughout the posts, we'll be explaining these key concepts you certainly need to cover in order to succeed. We'll be using as an example a project we had, called Agrotrabajo, so it's easier for you to understand the concepts. This is a summed up recipe about a long process, we're sure it's useful for your project!
How to Acquire New Users in a Cheap Way
The key is to be smart and creative to explore innovative ways to get to new users. The "classic" digital ways of acquiring users are SEM (paid advertising) and SEO. Search Engine Optimization (SEO) is the practice of increasing the quantity and quality of traffic to your website through organic search engine results. Good SEO basically means free advertising: people pay to rank first in google search for their target audience, but with good SEO strategies you can rank first for free.
There are also non-traditional digital strategies that are basically being clever and finding out ways to promote your business in cheap ways. Let's take once more Agrotrabajo as an example. We strongly recommend you to take a look at Part 0 and Part 1 to understand what we're talking about (and gather some tips on validation and understanding the user).
Take note of the strategies we used:
Since the beginning of the project, Agrotrabajo was thought and developed from a SEO perspective. We used friendly slugs. This is because one of Google's most important sources of information is the URL, it pulls keywords from it, so it's an essential and simple strategy to enhance SEO.
We created a sitemap that is automatically updated every time a new job offer is created and eliminated when the job offer is over. We communicate with google's API to notify Google every time the sitemap was updated.
People who create job offers are asked to write two job descriptions: a short one and a long one. The short one is the one that will be used as Google's meta-description and the long one is for workers to know the details regarding the job offer.
We also wrote rich keyword meta-descriptions for every Agrotrabajo's URL Google indexes.
We integrated Agrotrabajo with Google Jobs. So when you search for a job in google, this may appear: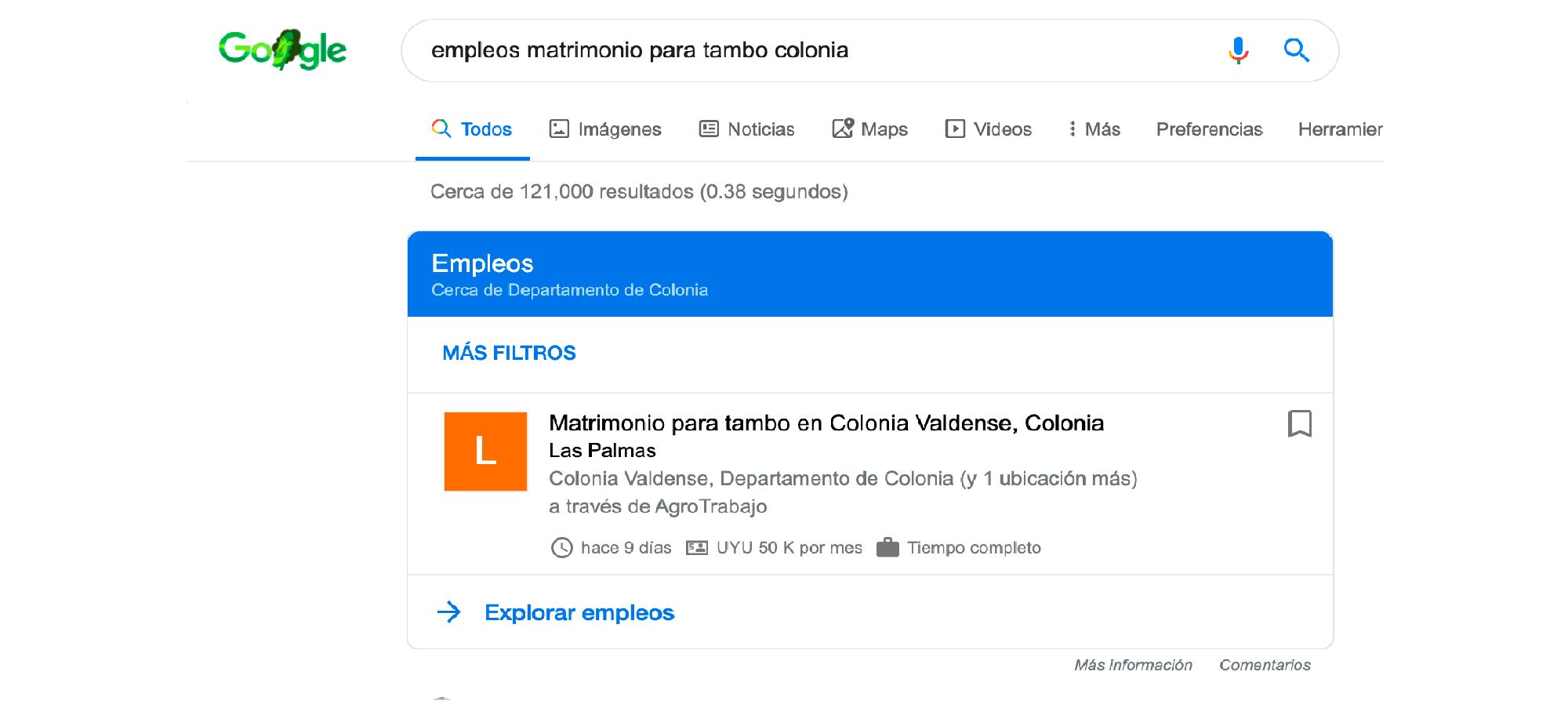 This is a clear example of an ingenious way if cheaply promoting your product. It only took a couple of hours of development and voilà, free advertising and new ways to get to users!
We used server-side rendering (SSR) to improve the way Google indexes our content.
If you read post part 1, understanding the user, you know how we discovered that Facebook is the most popular social network among our users thanks to data gathered by the MVP. In this context, we recommended our client to do advertising on Facebook. We used a/b testing to understand what kind of ad worked better in our users. This is broadcasting two ads that promote the same product/feature and test with metrics which one got better results, to then pick and use the best one and analyze why its results were better.
We also used long tail keywords. This is using keywords that aren't much popular in the competition. We created webpages, made specifically for Google, for less popular searches than "jobs", such as "rural jobs in Montevideo". This webs were created uniquely as a SEO strategy, they aren't even accesible from Agrotrabajo's platform, but they bring lot's of traffic from Google.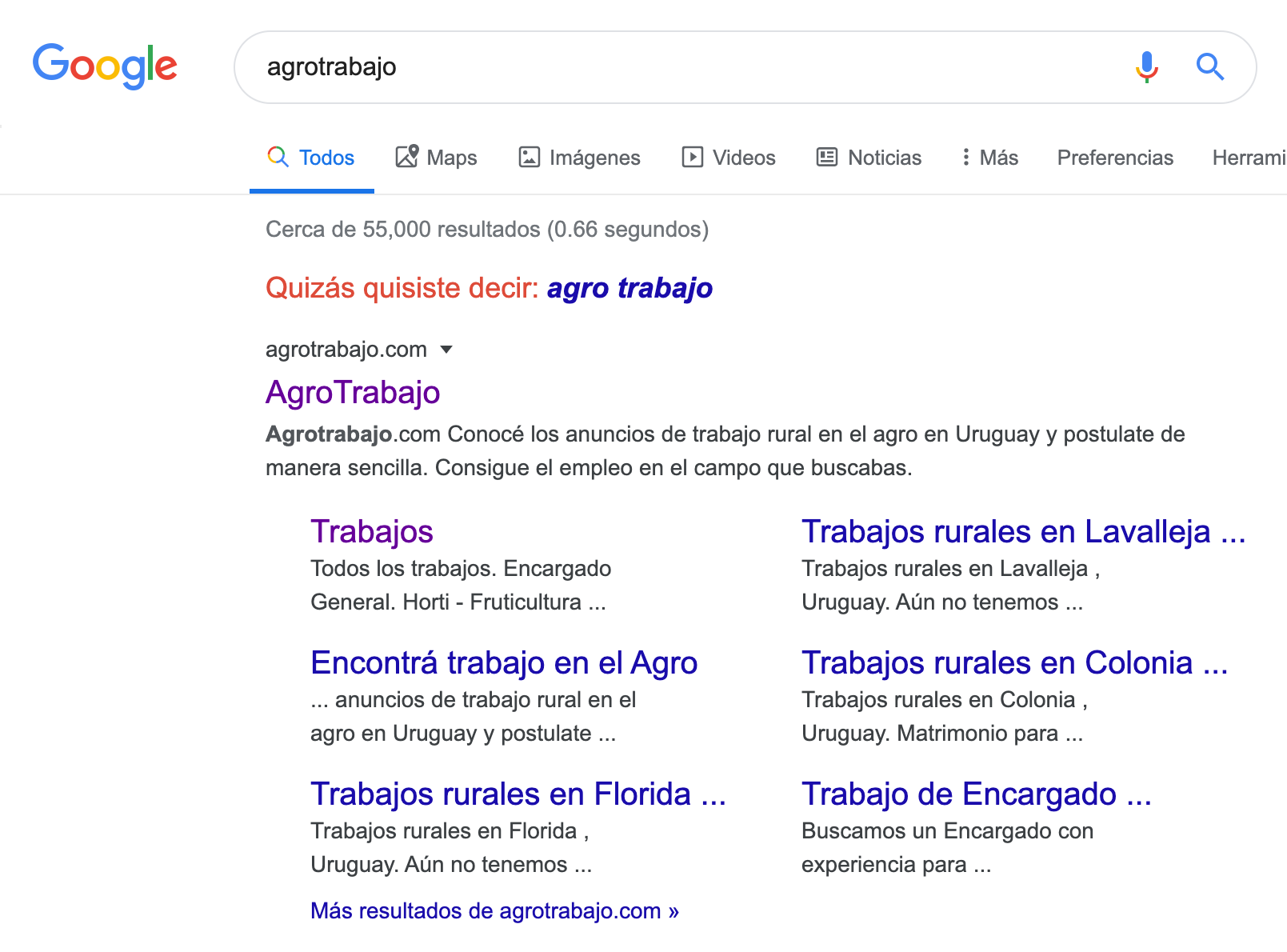 There are many ways to acquire users but, at the end of the day, the most important tactic is not only use traditional ways, but to be smart and use creative strategies that the competition isn't using.
Stay tuned or subscribe to our newsletter to receive Creating a Successful Product Part 3: Using Data to Improve UX.