Punta Tech is one of the most relevant technology events in the region, hosted every year in the paradise city of Punta del Este, Uruguay. It gathers tech leaders, investors, business executives and entrepreneurs from Latin America and the world to exchange knowledge, ideas and make connections. So, of course... we couldn't miss out!
Aside from the opportunity to interact with successful and exceptional people in the industry, Punta Tech offers a set of amazing talks that never fail. This year, the line-up of speakers was outstanding. Let's take a look at each one of them:
Fintech Panel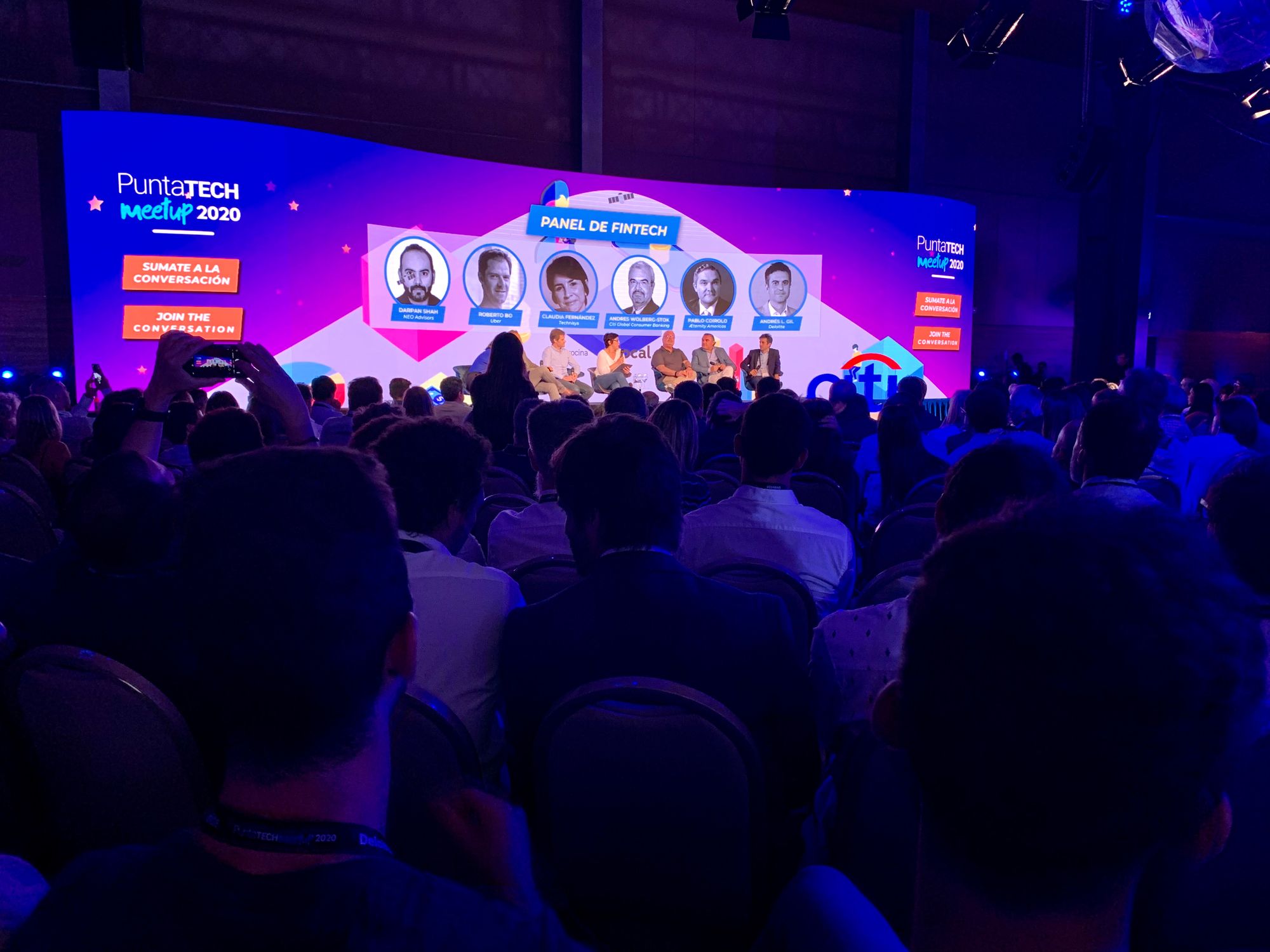 The first talk was a Fintech Panel formed by different international leaders of the industry:
Andres Wolberg-Stok; Head of Digital Policy, Citi Global Consumer Banking.
Pablo Coirolo; Board member of Æternity and Æternity Americas CEO.
Darpan Shah; Founder & CEO - NEO Advisors "Building Bridges in Payments.
Roberto Bo; Head of Business Development South Cone, Andean and Central America at Uber.
Andrés L. Gil; Deloitte's Cyber Risk Practice Leader, Spanish Latin America Region.
Claudia Fernández (Business Development at Technisys) moderated the Panel. Finetech is definitely in current transformation and the future of this area is still a mystery. What's going to happen with banks, regulations, insurtech, cryptocurrencies, cybersecurity, cash? The panel agreed that the ones who will be mainly profited by these trends and challenges that fintech is confronting are consumers. Competition between the different actors favor them.
Dan Ariely
Dan Ariely is distinguished worldwide for his work in behavioral economics and psychology. His conference on behavioral economics was definitely mind-blowing. It was one of those talks from which you learn mind-changing knowledge in only 20 minutes and leaves you hoping for more.
He presented two interesting concepts he created after several investigations: friction and fuel. Friction is whatever "stops" people from taking action and Fuel is whatever accelerates any desired behavior. It's the investigation, analysis and use of both, friction and fuel, that can lead people to behave in a desired way in economics. This is because even when it comes to money, people are not rational.
This concepts can be easily extrapolated to technology, especially to user experience. For example, long registration forms and texts will act as "friction" in the registration of new users. According to Dan Ariely, people are quite lazy and whatever takes less effort will work. If you ask someone to subscribe with their email to your newsletter, not many people will be subscribing. However, if the deal is "check this box if you do not want to subscribe to our newsletter", people will be automatically subscribing, because checking the box requires effort.
One of his investigations was about finding out which factors help companies perform well in the long term in the stock market. His conclusions were quite opposite to what most of us believe. Here's his list (words in blue are appreciated factors and those in red are the not useful ones):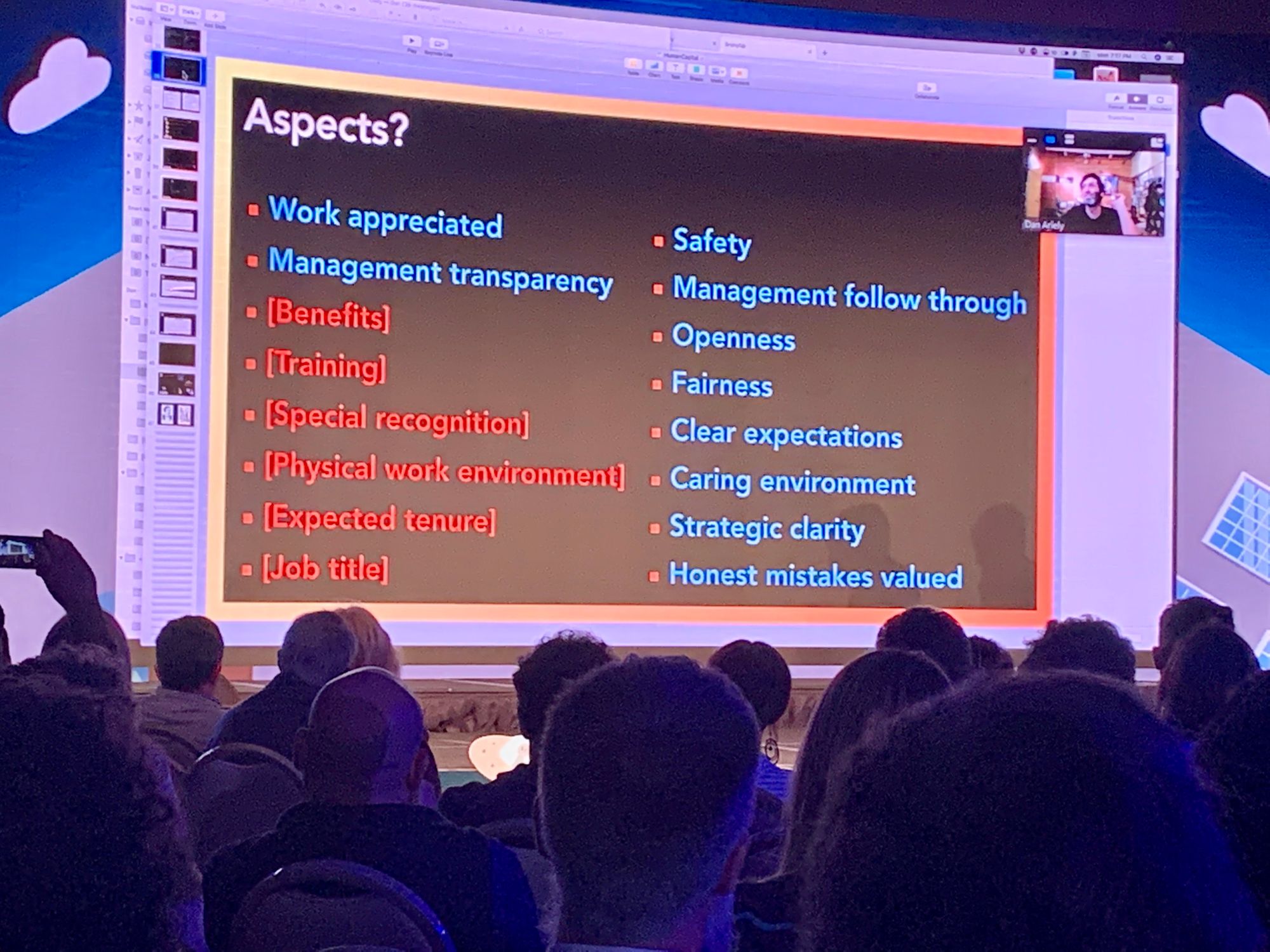 And those key factors that take people to be more productive: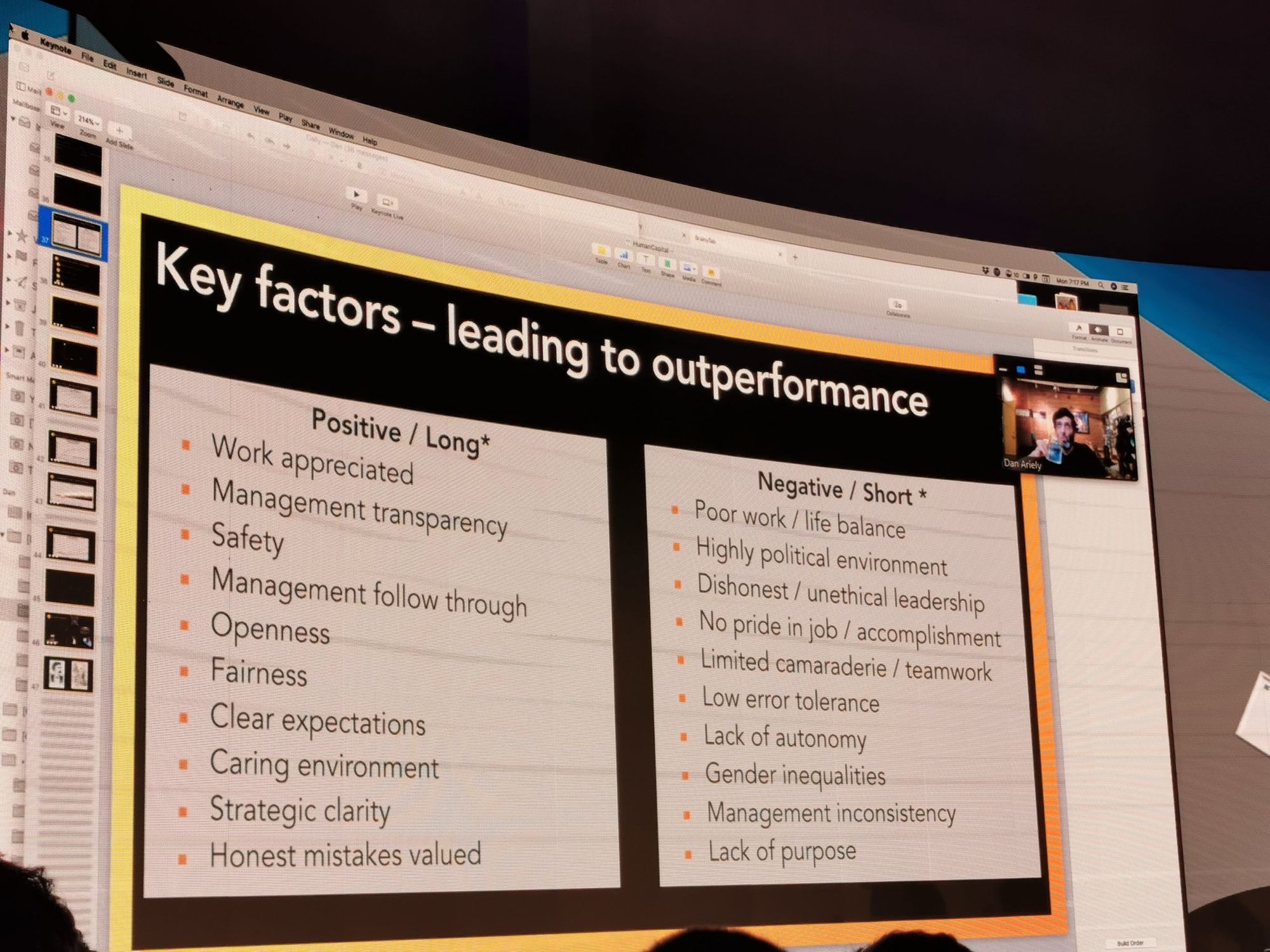 Dan Ariely's conference was definitely one of the top moments at Punta Tech. We recommend this ted talk to deepen on his theory.
Daniel Rudasevski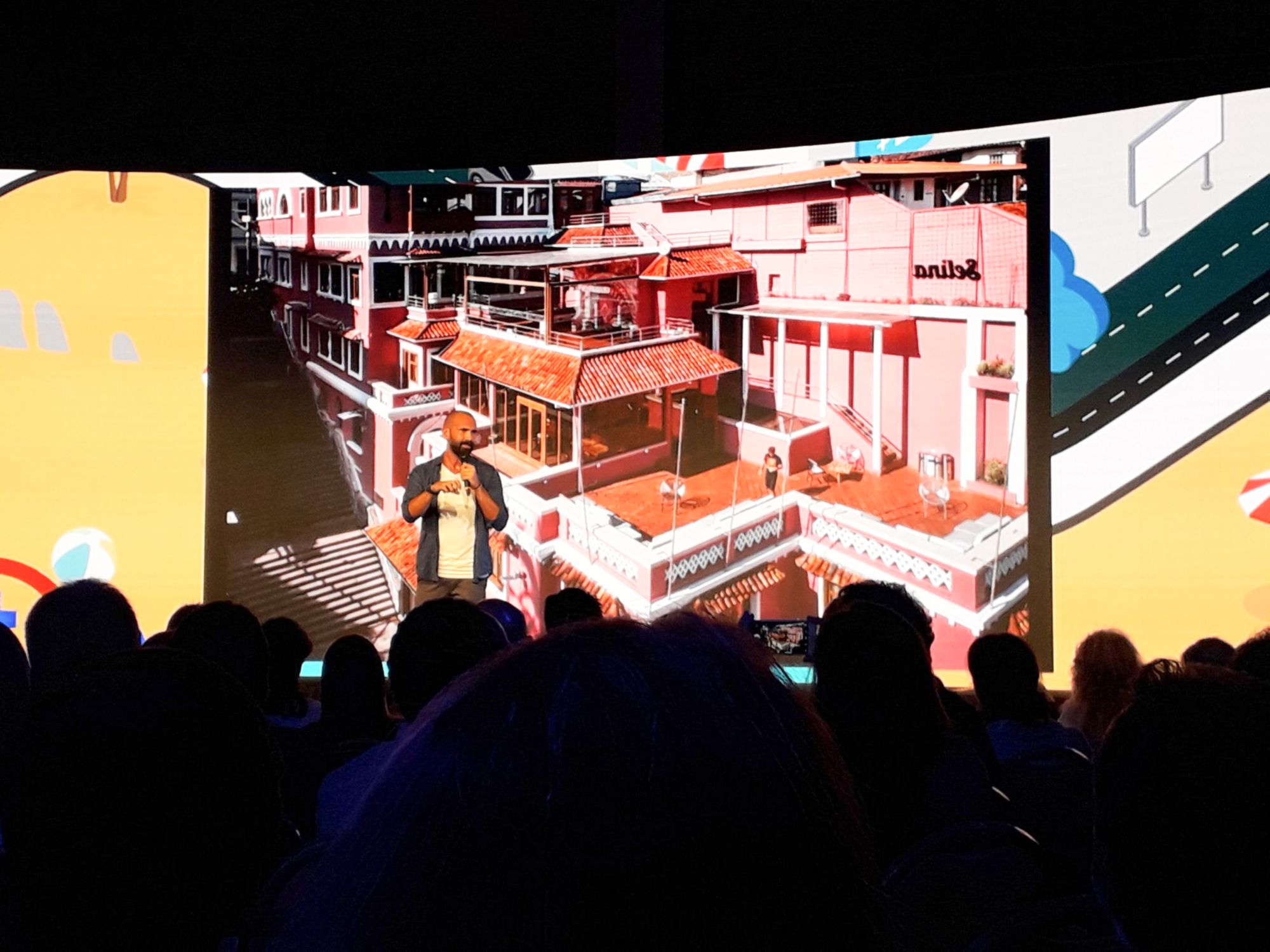 Daniel is one of Selina's creator and Chief Business Development Officer. He gave an astonishing talk about innovation and investment in Real Estate and reflected on his successful experience with Selina.
Selina's project started with Daniel and his partner investing in a small fishing village in Panamá, collaborating with the development of this city. They discovered the power of working side-by-side with locals. David and his partner had traveled around the world and with this experience, they thought they could change the hotel industry. They had an insight: nowadays tourists don't want to feel like tourists, they want to feel like locals. So Selina isn't only a hostel. It's also a place for locals to go, have a beer, play some games or just chill. This is how they created from scratch a super scalable accommodation business model that allowed them to open 108 hotels in 18 countries in only 4 years
"Investing has nothing to do with revenue", he said.
Stephen Attenborough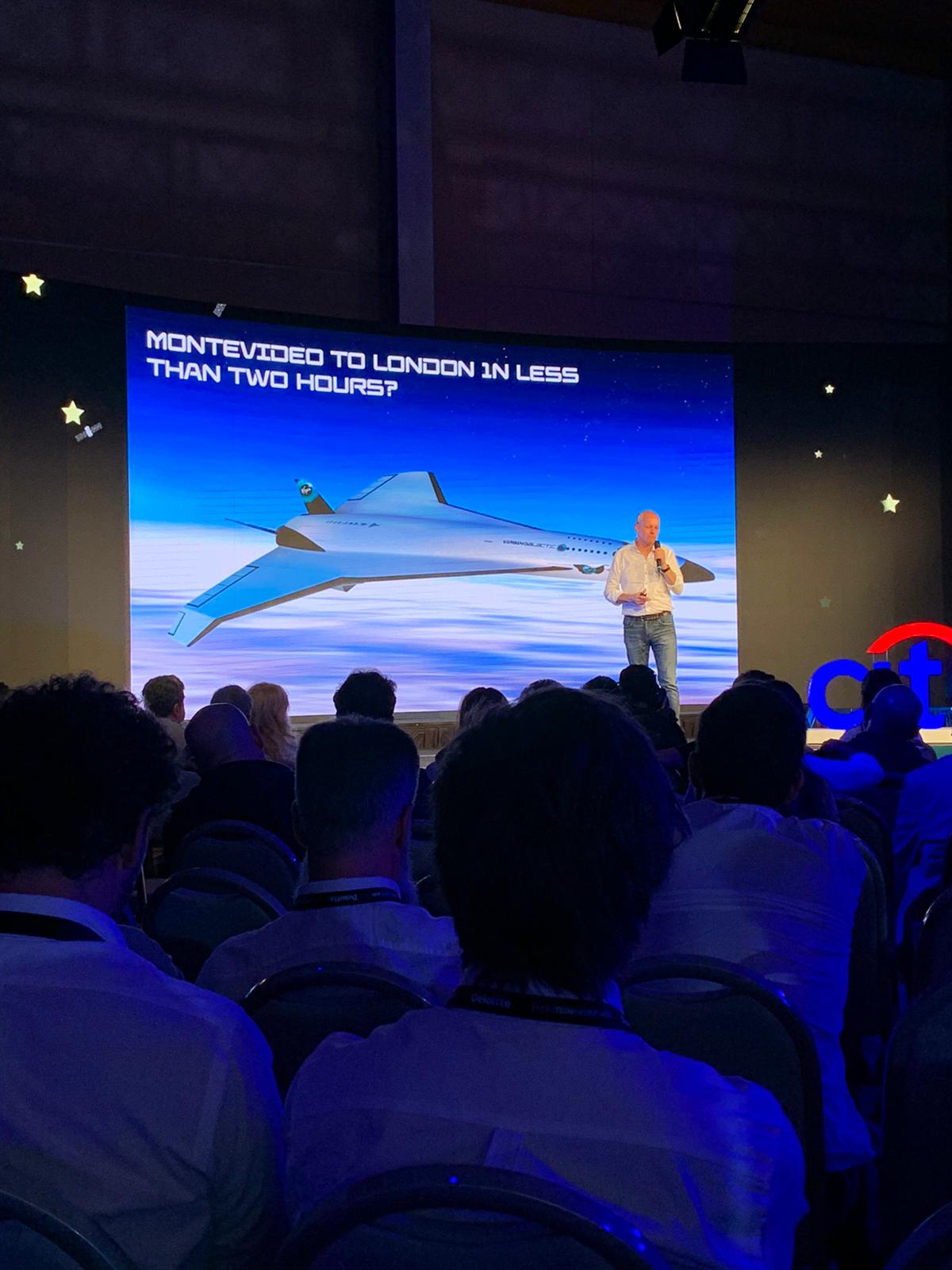 Stephen Attenborough literally flew us to space with his conference about Virgin Galactic's commercial trips. Virgin is the first airline to offer flights to space, and they are already happening!
His talk was wonderful and inspiring... His amazing talent in storytelling tempted everyone in the crowd to go to space with Virgin. He also talked about what's coming next in flights: Montevideo to London in less than two hours?
Stephen didn't only talk about the future, innovation, commerce and technology. He also talked about how beautiful the world is seen from it's outside: with no frontiers and borders!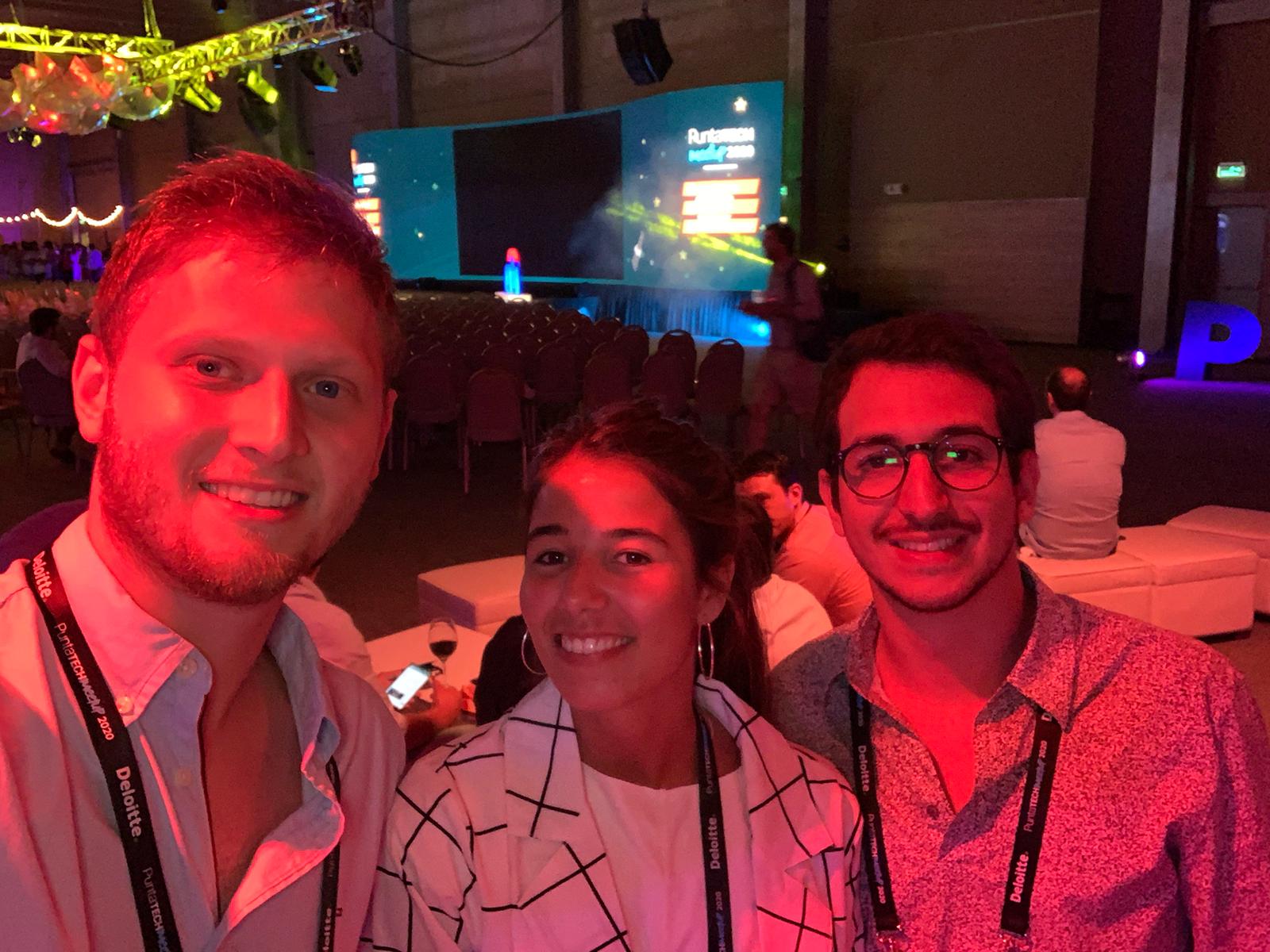 It's always a pleasure to attend to Punta Tech and interact with international and local tech leaders. See you in next year's edition!