Best Buy
A promotional tool for influencers.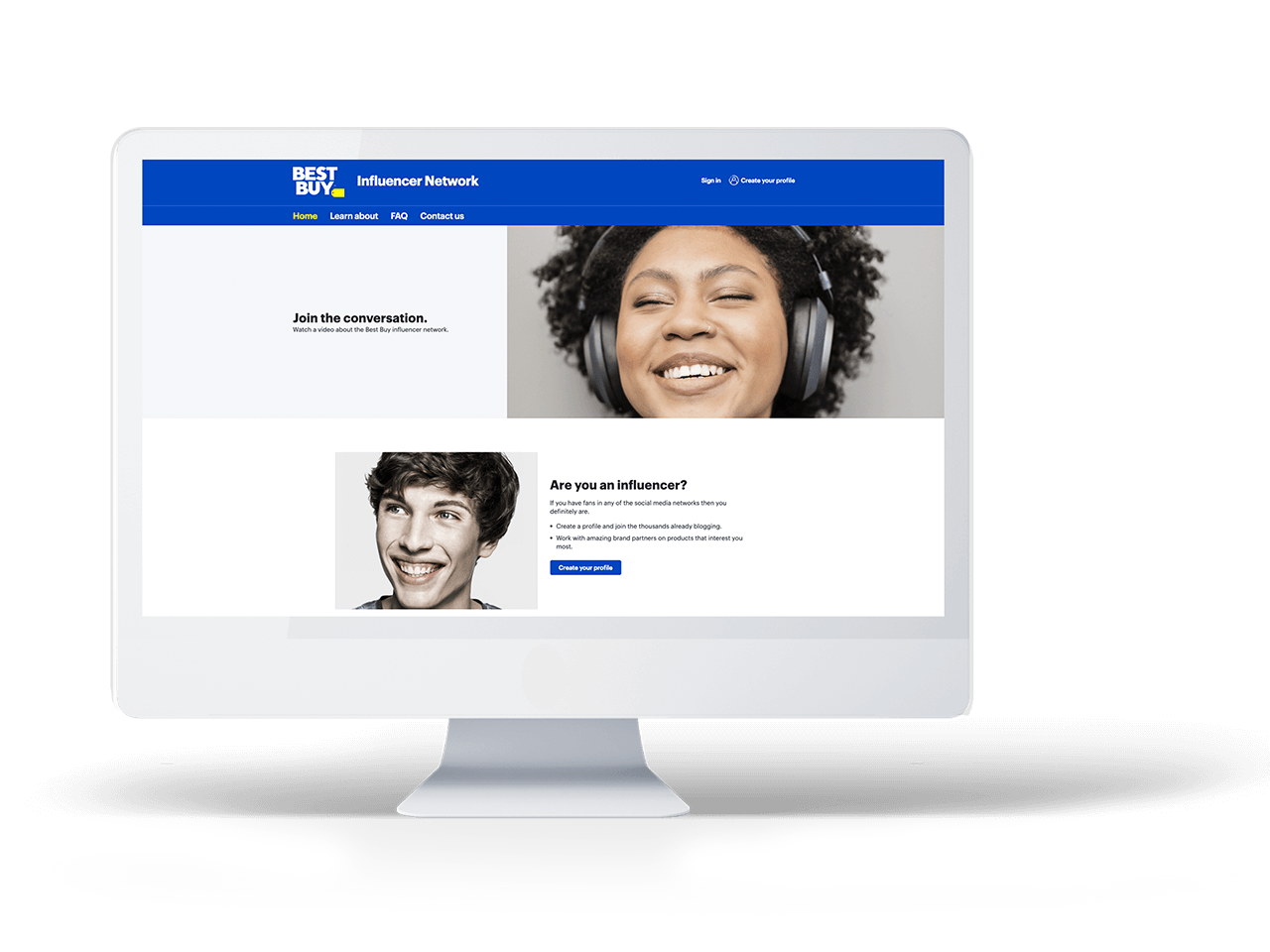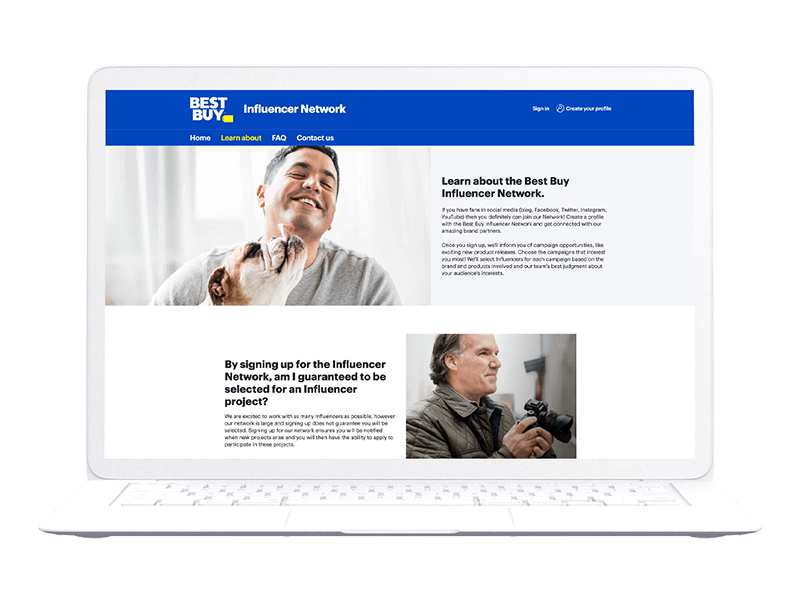 Influencer platform?
Centennials may not know this, but Influencers have always existed. The 2000's influencers were bloggers... remember Myspace and Blogspot? Turns out Best Buy was visionary in this matter because in the early 00's they were already gifting products to bloggers for them to talk about them in social media.

To do this, Best Buy had a blogger online platform in which they would publish promotions that had to be done. Bloggers subscribed to that promotion and broadcasted them in their blogs. As a reward, Best Buy sent them gift-cards. Of course, to get into the platform, Best Buy had to approve influencers doing a background check on their social media.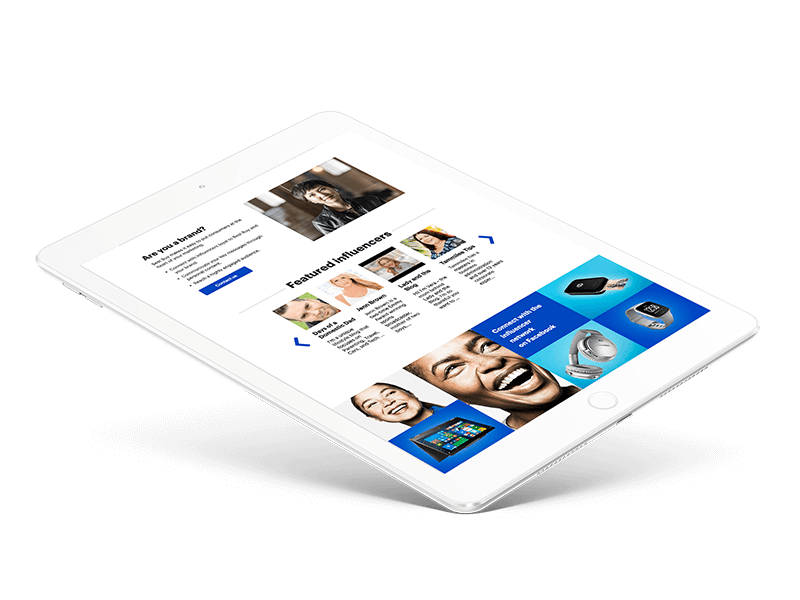 This is some text inside of a div block.
In 2018 Best Buy decided to take this platform to another level. They needed to enhace it's performance, improve it, stabilize it, add new functionalitites and adapt it to BestBuy's new brand image. With this changes, the platform would also be expanded to Instagram, Twitter, Youtube and Vimeo influencers. The mechanism would be the similiar, but there were many things to fix, adapt and add..., so they contacted us to do it.
The Challenge
The platform was a legacy software, this is an old and outdated code that is still used even though newer and more efficient options are available. The platform was made in Drupal 7 and was quite rusty.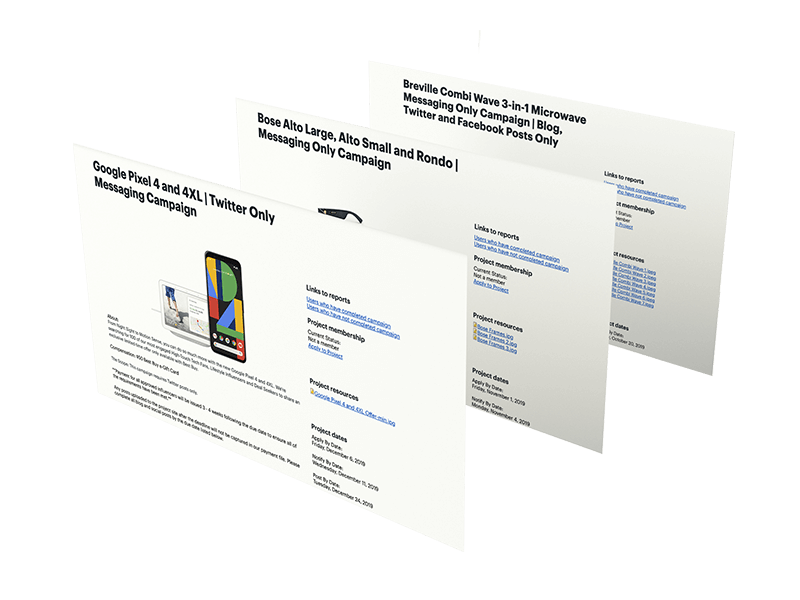 Tasks
The tasks varied a lot, from working in the maintenance and actualization of the server to implementing some new functionalities the client requested. There were new functionalities such as FAQs, reports on influencers with their characteristics, reports on each campaign and its performance, daily automatic backups, among others. We also updated the flow and added new screens, such as a list with the available projects. We worked in the categories and filters and made security updates in Drupal 7. As the site's design was weak, we thought it was a good idea to adapt it to Best Buy's  new brand identity. They thought this was a great idea so we did it. Their design guide was very specific so it was quite a challenge to follow all their rules. The redesign caused a great impact on the user experience of the site.

We also made the site responsive: bloggers only used computers but most of the influencers nowadays work solely with their phones, so the platform had to function perfectly in phones.

Today there are around 6000 influencers enrolled and inscriptions are currently closed. We're maintaining and constantly adding new functionalities to the web.

Another interesting functionality we developed was a dashboard with analytics that crosses different relevant metrics about influencers. For example, an interesting fact is the amount of stores per state compared with the number of influencers there.
Want to discuss your project?
Thanks for contacting us, we'll get in touch soon!
Oops! Something went wrong while submitting the form.